---
<! begin item description area> <! item thumnail images (linked to full size)>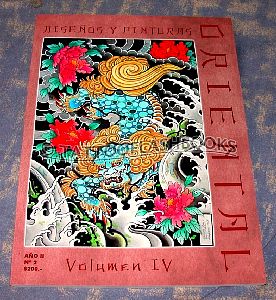 Click on an image to enlarge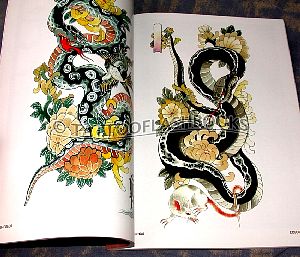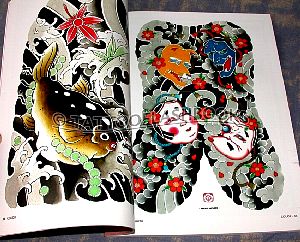 <! end item thumnail images (linked to full size)> <! descriptive text>
Oriental, Volume IV
by Arte Tattoo
Softcover collection of oriental-themed tattoo artwork from Argentina. Large pages showcase each piece in color and black and white.
Artists in this volume include: Adam Kitamoto; Augustín Cavalieri; Alan Sarmiento; Alejandro Baby; Alejandro Fernández; Andrea Pallocchini; Bonel; Bunshin Horitoshi; Cacau Horihana; Camilo Tuero; Cori; Christian Arae; David "Dave" Ramírez; Daniel Novais; Deneka; Dong Dong; Ezequiel "Chino" Fontenla; Frankie B. Yoshiaki; Freddy Ampuero; Gabriel Gram; Garba Michele; Gonzalo Goicochea; Hernán Coretta; Horiei Shinnsu; Horihui; Horijin; Horikyo; Horimomo; Hugo HAB; Hugo Nadal; Jarno Kandahar; Kabra; Kenji; Leo Barada; Levi Junior; Lucas Strani "LKS"; Lupo Horiokami; Marco Rossetini; Monta Morino; Pablo Barada; Renato Fornaro; UEO; Wally Fonseca; Yang Zhuo.
Softcover. 144 pages. Measures 12" X 9"
Sorry, this item is out of stock.
<! Paypal View Cart Button Code> <! Endo of Paypal View Cart Button Code>
---
<! End of item description>