---
<! begin item description area> <! item thumnail images (linked to full size)>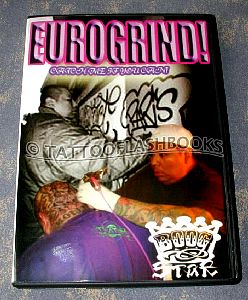 Click on an image to enlarge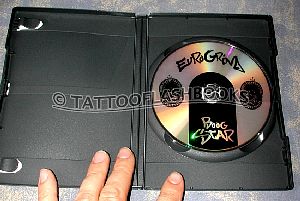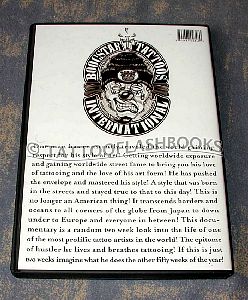 <! end item thumnail images (linked to full size)> <! descriptive text>
Eurogrind! Catch Me If You Can DVD
by Boog
This DVD follows tattoo artist Boog as he travels through Europe, tattooing and hanging with his boys along the way. See him at a tattoo show, tattooing UK and French rappers, and hear them perform as well. An interesting video of a unique artist and character.
DVD. 80 minutes. NTSC format (North America)
Regular Price $29.99 USD
Sale Price: $19.99 USD
Not available in Canada.
<! Paypal Add to Cart Button Code> <! End of Paypal Add to Cart Button Code> <! Paypal View Cart Button Code> <! Endo of Paypal View Cart Button Code>
---
<! End of item description>