---
<! begin item description area> <! item thumnail images (linked to full size)>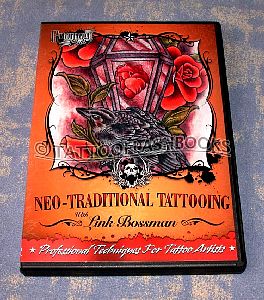 Click on an image to enlarge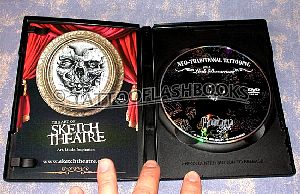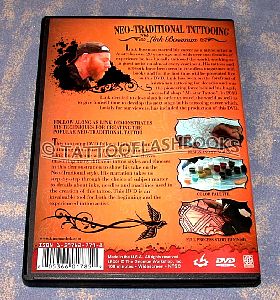 <! end item thumnail images (linked to full size)> <! descriptive text>
Neo-Traditional Tattooing
DVD
by Link Bossman
Watch one of Australia's most innovative and prolific tattoo artists as he executes a Neo-traditional style tattoo from start to finish. His narration takes you step-by-step through his choice of subject matter while he goes into detail about inks, needles, and machines used in the creation of this tattoo.
Link Bossman started his career as a tattoo artist over two decades ago in Australia and has by now, literally, tattooed the world while working as a guest artist on almost every continent. His tattoos and artwork have been seen in countless magazines and books and, for the first time, will be presented live in this DVD.
Chapters Include:
- Designing the Tattoo
- Tools and Color Palette
- Applying the Stencil
- Beginning the Outline
- Shading around the Tattoo
- Beginning with Black
- Adding Color Part 1
- Adding Color Part 2
- Adding Highlights and Final Details

To learn more about this DVD, visit: www.thegnomonworkshop.com
DVD. NTSC Format. 1 hour 49 minutes.
$98.99 USD
Not available in Canada.
<! Paypal Add to Cart Button Code> <! End of Paypal Add to Cart Button Code> <! Paypal View Cart Button Code> <! Endo of Paypal View Cart Button Code>
---
<! End of item description>