---
<! begin item description area> <! item thumbnail images (linked to full size)>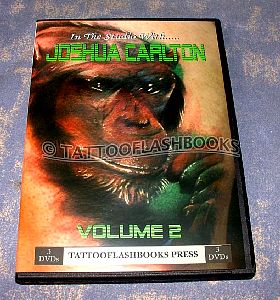 Click on an image to enlarge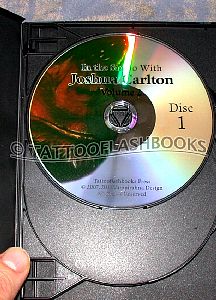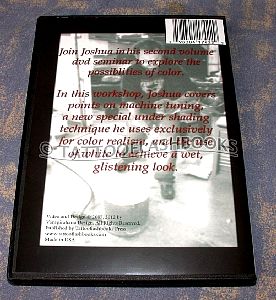 <! end item thumnail images (linked to full size)> <! descriptive text>
In the Studio with Joshua Carlton, Volume 2 (Advanced Tattooing Techniques: A Guide to Realism)
3 DVD Set
by Joshua Carlton
In this 3 dvd set Joshua Carlton expands on his first dvd set and shares his techniques on color realism. The response to his first dvd set was so positive that, in Volume 2, Carlton decided to delve even deeper into the technical processes and specialized techniques needed to create true realism within a color tattoo.
In Volume 2, Carlton covers in even more detail the following:
- Large scale realism with total color saturation
- Easy ways to tune your machines for the smoothest blends possible
- Exact spring guages and tension plus wash mixtures and machine speeds
- Photoshop tips/tricks for enchancing and maximizing your reference photos

Watch Carlton execute his realism techniques from start to finish on a Chimpanzee tattoo with amazing results.
This dvd set is a perfect compliment to his book and first dvd set which you may already own, but will also stand on its own even if you don't already own any of Carlton's previous material.
Run time is approximately 3 hours total.
Regular Price $39.99 USD
Sale Price: $34.99 USD
Not available in Canada.
<! Paypal Add to Cart Button Code> <! End of Paypal Add to Cart Button Code> <! Paypal View Cart Button Code> <! Endo of Paypal View Cart Button Code>
---
<! End of item description>