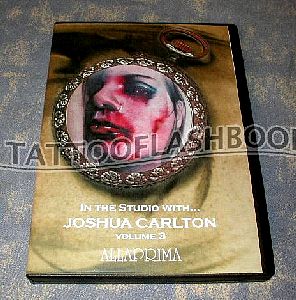 Click on an image to enlarge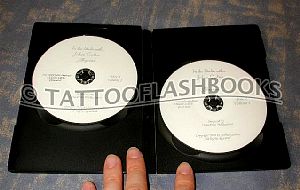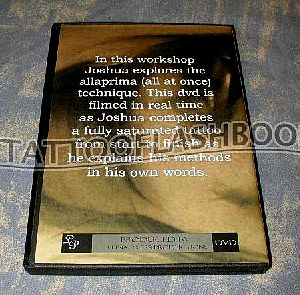 <! end item thumnail images (linked to full size)> <! descriptive text>
In the Studio with Joshua Carlton, Volume 3 (Allaprima)
2 DVD Set
by Joshua Carlton
In this 3rd installment of his advanced tattoo realism dvd sets, Joshua Carlton expands on his first two dvd sets and focuses on "Allaprima", a technique to achieve full color saturation realism in just one sitting.
Carlton explains new ways of layering color to achieve a glowing realistic look. If you already have Carlton's previous DVD workshops then this is a great addition that will expand and elaborate upon these intricate techniques. The picture on the front cover of the DVD set is the actual tattoo that was completed in this new DVD workshop
These DVDs are region free and will play on any DVD player
Run time 3 hours and 6 minutes.
$39.99 USD
Sorry, this item is out of stock.
Not available in Canada.
<! Paypal View Cart Button Code> <! Endo of Paypal View Cart Button Code>
---
<! End of item description>

<! begin item description area> <! item thumbnail images (linked to full size)>