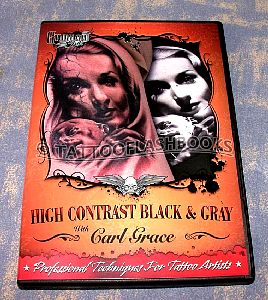 Click on an image to enlarge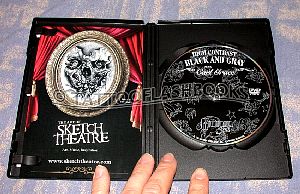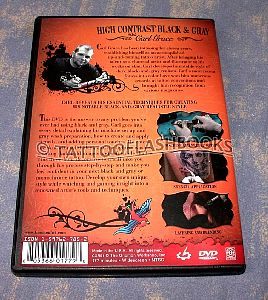 <! end item thumnail images (linked to full size)> <! descriptive text>
High Contrast Black & Gray
Tattoo Techniques with Carl Grace
DVD
by Carl Grace
From the the makers of the Dean Deakyne and original Nikko Hurtado DVDs comes this intensive, instructional three-hour DVD featuring black-and-gray realism master Carl Grace as he completes the tattoo pictured on the DVD case.
His tattoo process is explained step-by-step in nine chapters:
- Creating the Stencil
- Tool Prep
- Palette Prep
- Applying the Stencil
- Starting the Tattoo - Tattooing Hair
- Detailing the Female Face
- Finishing the Facial Features
- Detailing the Corpse Face
- Tattooing the Hand and Final Touches

To learn more about this DVD, visit www.thegnomonworkshop.com
DVD. NTSC format. 3 hours.
$99.99 USD
Sorry, this item is temporarily out of stock.
<! Paypal View Cart Button Code> <! Endo of Paypal View Cart Button Code>
---
<! End of item description>

<! begin item description area> <! item thumnail images (linked to full size)>