---
<! begin item description area> <! item thumnail images (linked to full size)>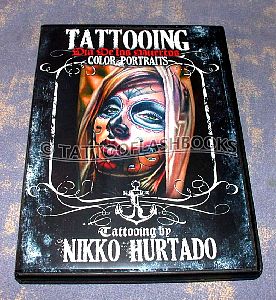 Click on an image to enlarge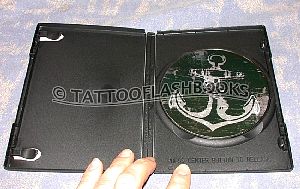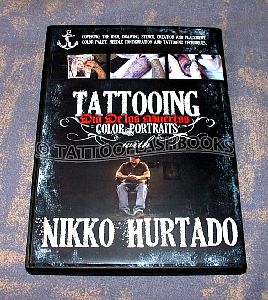 <! end item thumnail images (linked to full size)> <! descriptive text>
Tattooing Dia De Los Muertos Color Portraits DVD
by Nikko Hurtado
Advanced, instructional DVD covering the start-to-finish execution of an eight-and-a-half-hour full-color Muertos tattoo portrait (the tattoo pictured on the front cover of the DVD case). The video has been sped up in parts so the whole process can be viewed in a fraction of the actual tattoo time, however, Hurtado narrates in real time and explains every step, idea, and process along the way.
Hurtado takes a color photo portrait of a woman, and shows you how to transform the photo, while using an actual skull and implementing elements of the skull, into a Muertos tattoo with all the filigree and scrolling detail.
You will learn:
- Inspiration, concept, creation and initial drawing
- Stencil making and application
- The importance and proper use of value
- Color palette, ink brand choice, and color theory
- Machine, power supply, grip choice, needle brand and configuration
- Detailed tattooing techniques and how to make the smart artistic and technical decisions
Plus many more tips and tricks that will allow advanced tattooers to achieve Hurtado's signature dramatic, airbrushed and painterly, realistic style.
To view more of Hurtado's work, visit www.nikkohurtado.com.
DVD. NTSC format. Run time 90 minutes.
$98.99 USD
Not available in Canada.
<! Paypal Add to Cart Button Code> <! End of Paypal Add to Cart Button Code> <! Paypal View Cart Button Code> <! Endo of Paypal View Cart Button Code>
---
<! End of item description>