---
<! begin item description area> <! item thumnail images (linked to full size)>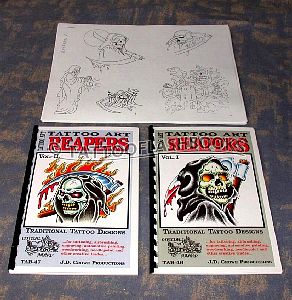 Click on an image to enlarge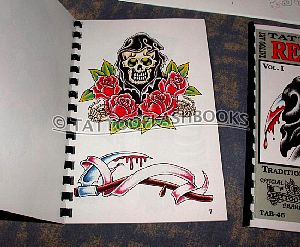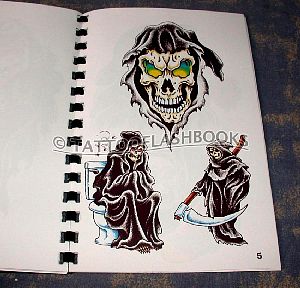 <! end item thumnail images (linked to full size)> <! descriptive text>
Reapers: Volumes 1 & 2
by Tattoo Art Brand
Since 1987, Tattoo Art Brand has been producing these small 20-page books of classic street-shop style tattoo designs. This purchase is for both books featuring reapers. Each book contains approximately 50 designs.
The books come with their corresponding line pages on loose-leaf 8 1/2" x 11" sheets of paper.
Ringbound. 20 pages each book. Measures 5" X 8 1/2"
$39.99 USD
Sorry, this item is out of stock.
<! Paypal View Cart Button Code> <! Endo of Paypal View Cart Button Code>
---
<! End of item description>