---
<! begin item description area> <! item thumnail images (linked to full size)>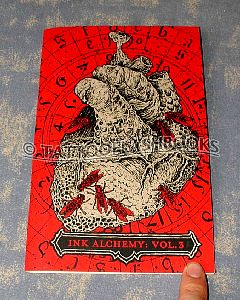 Click on an image to enlarge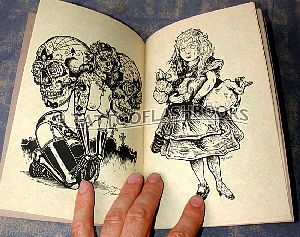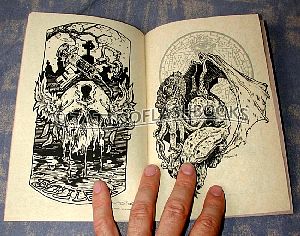 <! end item thumnail images (linked to full size)> <! descriptive text>
Ink Alchemy: Vol. 3
Signed and Limited Edition of 800
by Angryblue and Jeral Tidwell
Signed and limited edition of 800 copies.
Ink Alchemy: Volume 3 picks up where the first two volumes left off and sets the bar even higher. Featuring a 2-color hand-screened cover and printed on rich parchment pages in very crisp black ink, this book captures the detail and boldness of every single wild image, plus each copy is signed and numbered by both artists.
This is the third limited edition volume in a series by Crackhead Press featuring the insane artwork of Jeral Tidwell and Angryblue.
Saddle-stiched Softcover. 40 pages. Measures 5 1/2" X 8 1/2"
$29.99 USD
<! Paypal Add to Cart Button Code> <! End of Paypal Add to Cart Button Code> <! Paypal View Cart Button Code> <! Endo of Paypal View Cart Button Code>
---
<! End of item description>