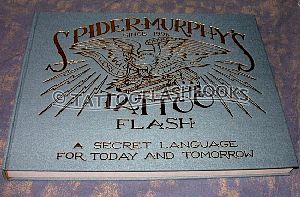 Click on an image to enlarge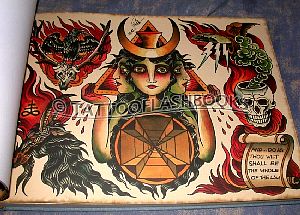 Spider Murphy's Tattoo Flash II
A Secret Language for Today and Tomorrow
Edited by Miki Vialetto
Spider Murphy's Tattoo Flash II picks up right where Spider Murphy's Tattoo Flash (now aka Vol. I) left off. Like the first volume, 'II is also a massive, cloth-bound, extremely deluxe embossed-hardcover book containing 110 sheets of mostly-unpublished tattoo flash by artists from the legendary California tattoo studio, Spider Murphy's.
A tribute to old-time flash's themes and motifs, every single page is high quality yet it seems as if each page of flash is even better than the last. Artists include: Theo Mindell, Paul Dobleman, Heather Bailey, Bryan Randolph, Jeremy Kimzey, Aaron Hodges, Laurent Trelaun and Betty Boobs.
Hardcover. 110 Pages. Measures 12" X 15"
$499.99 USD
<! Paypal Add to Cart Button Code> <! End of Paypal Add to Cart Button Code> <! Paypal View Cart Button Code> <! Endo of Paypal View Cart Button Code>
---
<! End of item description>

<! begin item description area> <! item thumnail images (linked to full size)>